Acquire the necessary skills for the generation of BIM models for the disciplines of Architecture, Structures and Facilities.
A genuine experience that helps the students to gain a global vision,
enriching this way the general experience and encouraging professional development within an increasingly competitive global market.
BIM enables professionals to coordinate data about a project from design through construction and operation.
A BIM project models all data relating to design, costs, safety, clash detection, scheduling, sustainability and efficient facilities management factors used among a shareable platform between architects, engineers, owners and builders.
M1. Information Management
M2. Open BIM and Collaboration practice

M3A. Authoring in design with Autodesk Revit
M3B. Authoring in design with Graphisoft Archicad
M4. Coordination
M5. Analysis tools interoperability: choose your discipline

Block 3


BIM for Construction
M6A. Preconstruction, construction and handover with Autodesk Revit
M6B. Preconstruction, construction and handover with Graphisoft Archicad
M6C. Preconstruction, construction and handover with Tekla Structures
M7. Coordination and site management
M8. Planning and cost estimation in construction

Block 4


BIM for Asset Management
M9. Information exchange in Asset Management
Block 5


BIM Implementation
M10. Implementation Strategies by STAGE
M11. Implementing BIM

The Final Master's Thesis is a real project simulation-based exercise that is carried out using Open BIM approach. From the very beginning of the Master's, working on the Final Thesis will allow the students to apply all the knowledge acquired during the study sessions. The purpose is to demonstrate how an Open BIM workflow can advance an integrated project, producing all deliverables of a real Building Project, and how it enhances the project development compared to traditional methods. This exercise becomes a suitable environment to simulate an integrated project delivery throughout the life cycle of the project to interact with the whole team from the beginning, exchanging information and feedback at every cycle.
For the development of this project the students will have to fulfill the deliverables for the different stages of a real project that actually matches with the training program:
STAGE 1: DESIGN
STAGE 2: CONSTRUCTION
STAGE 3: HANDOVER, CLOSEOUT

Accreditations and memberships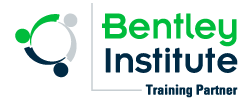 Nicholas Owuor MASTER'S ALUMNI
Architect & Director at Sui Generis Desgins Studio
Kenya
"I value the eye-opening opportunity to be able to see the construction sector in a new light in terms of the technological advancements currently emerging to enhance the processes."